Our Founder
Get Involved Today: Donate or Volunteer
Hello, my name is Dana Weber Jones, the founder and CEO of Mothers for Mother Earth, Inc.
The story of how Mothers For Mother Earth started is deep rooted in my childhood. Like pieces of a puzzle, each experience of my journey, as it is for many of us, is the prelude for the mosaic masterpiece that becomes our destiny.
A child of the 70's, I was brought up in a typical middle class family of parents from the great midwest. A father who gifted me with a sense of fun, laughter, adventure and an appreciation of nature and balance, and a mother who taught me to live life like "the law of the farm": how well you plant and take care of your garden today will determine your harvest tomorrow.
Prevention and respecting mother nature has been a passion and a way of life for me. My first expression of these values was through the March of Dimes. At the age of 10 I began doing the annual "Walk of America" to help raise money for the prevention of birth defects. I was later able to become a bigger part of their mission by serving on the Board of our local Tallahassee, Florida chapter and later as a regional ambassador for the national chapter for many years.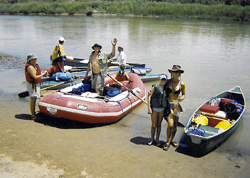 When I become a mom in 1988, I began raising my children with the same values and beliefs. Every summer became an adventure, exploring the great outdoors with road trips through out Florida and to places like Colorado, New Mexico, the Pacific Northwest. I raised my children to respect their bodies and choose foods that were as close to nature as possible. Back then I was the "weird" mom. They learned to be conscious of their environment both personally and globally and to live their life by example and take personal responsibility for everything in their lives.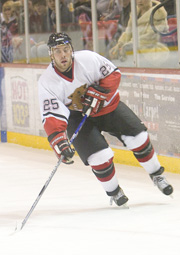 When I divorced in 1999, I moved out west to figure out my life, help my son pursue his dream of playing professional ice hockey, as well as continue to co-parent my daughter from long distance who remained in Florida with her dad. I found out west that I had joined the ranks of kindred spirits as they had the same consciousness about their environment and their personal wellness as I did. The next 10 years became the foundation for my future life's work.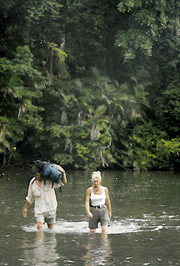 In November of 2001 shortly after 911 and losing my job, I met a wonderful "Renaissance" man who introduced me to a greater understanding of the earth. Through his friends I was introduced to an organization called Idea Wild. Their mission was simple: support the "Heroes of the Planet" by providing grants and equipment to scientists on the front lines of conservation. Inspired by their mission we traveled to Costa Rica to explore the rich biological reserves and experience the world of environmental scientist Charlie Foerster. The impact of this trip was life changing. After a 3 day trek through the Corcovado Reserve, I had a renewed appreciation of the fragility of nature's infrastructure and knew what my next job needed to be: Working to help sustain our planet.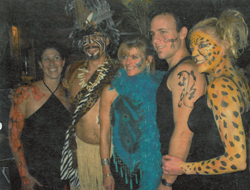 When I returned home to Vail, Colorado I approached the founder of Idea Wild for a job and soon found myself organizing a fundraising event I called Wine and Dine on the Wild Side for my community. We ended up with a net profit of $20,000 in one night. Learn More About This Fantastic Event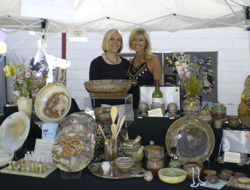 For the next three years I worked with Idea Wild helping them raise funds by running a fundraising/educational program we developed called "Rock-ware shows." As I shared the mission of Idea Wild, I sold beautiful hand made onyx stoneware donated by philanthropist owners from Natures Own at summer craft markets and in the homes of folks who offered to host a show. I soon became known as the "rock star." Rock-ware shows are still being held to this day at the Minturn Market every summer in Vail Colorado.
When my son Brett graduated from High school in 2006 and left to pursue the next leg of his dream he landed a position on a Junior Ice Hockey Team called the Wichita Falls Wildcats. That was when I knew it was time to move back to Florida and finish raising my daughter Nikki.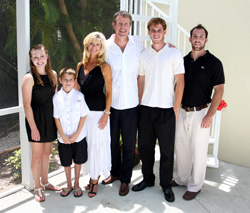 When I returned to Florida, January of 2007, one of my first priorities was to find a job in the environmental arena. I was very fortunate, about a month after moving back to Tallahassee, I met a wonderful man named Gene Jones who worked in the Environmental Industry. Not only did he hire me to run the newly formed Florida Biofuels Association, but we fell in love and married in December of 2008.
As I began attending many industry related conferences I thought it was interesting that so few women were involved in the industry of recycling and renewable energy. I was also surprised how little was being done to educate the general public on the value of these industries not only to our environment but on our security, health and economy. Some one made a comment to me at one of the conferences about how we should really get more mom's involved in the recycling and renewable energy industry since they are the ones driving the markets and shaping the values of future generations more than any else on the planet.
In an instant (or what some people refer to as "Satori") I wrote up a conceptual outline of Mothers for Mother Earth, emailed it to my husband who promptly came into my office and said, "Baby this is an incredible idea.You have to do this!"
After 2 years of rewriting, researching and laying the ground work we officially launched Mothers for Mother Earth, Inc on March 8th 2011, which I discovered is also International Women's Day! Sweet Serendipity! Let the adventure begin as destiny meets with reality...
"Coming together is a beginning. Keeping together is progress. Working together is success." — Henry Ford
In the spirit of service & gratitude
Let us all "B" Light,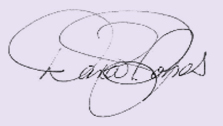 Learn more about Mothers for Mother Earth:
Mothers for Mother Earth, Inc.
P.O. Box 38070, Tallahassee, FL 32315
© 2011 Mothers for Mother Earth, Inc.
All rights reserved.