Fundraising Events
Our first priority is to create volunteer opportunities that help raise awareness and the necessary funds for our administration, marketing materials and program development so that we can inform folks about our organization, mission and create the tools to implement our programs.
In addition to seeking corporate sponsorships grants and donations, we have created two fundraising events:
T
4

ME Parties "Teas

for

Mother Earth"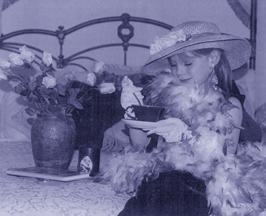 One of my fondest memories was throwing my daughter Nikki a Tea Party on her 6th birthday. Throughout her childhood and to this day, going to an "Afternoon Tea" became a wonderful experience to share together. It gave us time to just "be" with each other, talk about dreams, exchange ideas and relax in the magical atmosphere of all different types places that served Tea. So I thought, what a natural way to gather Mothers, daughters and others to learn about making a difference and create a grass roots fundraising effort.
If you or your organization is interested in hosting a T4ME Party, please contact us.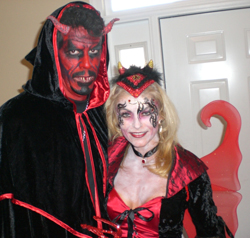 H
a
l
l
o
w
-
Green
G
a
l
a
The Hallow-Green Gala is an Annual Halloween Party & Auction inspiring your creative innovative side by using recycled materials to create your costume. A GRAND Prize will be given for the best recycled costume. DOOR PRIZES, SILENT AUCTION, ENTERTAINMENT AND MORE! DETAILS COMING SOON!
SAVE THE DATE!
Our first annual Hallo-Green Gala will be held:
Wednesday, October 24th 2012
The University Club in Tallahassee Florida.
Contact us to volunteer or sponsor a table, or attend
Learn more about volunteering with Mothers for Mother Earth:
Mothers for Mother Earth, Inc.
P.O. Box 38070, Tallahassee, FL 32315
© 2011 Mothers for Mother Earth, Inc.
All rights reserved.